I started with a business analysis of the Mystery Gallery to find out more about who they were and what made them stand out to their audience. I compared the Mystery Gallery to local competitors, such as Ed's House of Gems and New Renaissance Bookshop, to see what made MG different. What I found was the prices and customer service at the Mystery Gallery were unrivaled, and the family-owned energy of the space gave it welcoming warmth. The selection of crystal was also vast; not the largest in Portland, but definitely enough to spend some serious time in the shop. The main downfalls of MG's business was the lack of a strong brand to market and support it, and the current new age aesthetic not being as approachable as they think it might be. I desired to create a brand that could fit the needs of the new crystal customer, the rock-hound veteran, and the metaphysical mystic.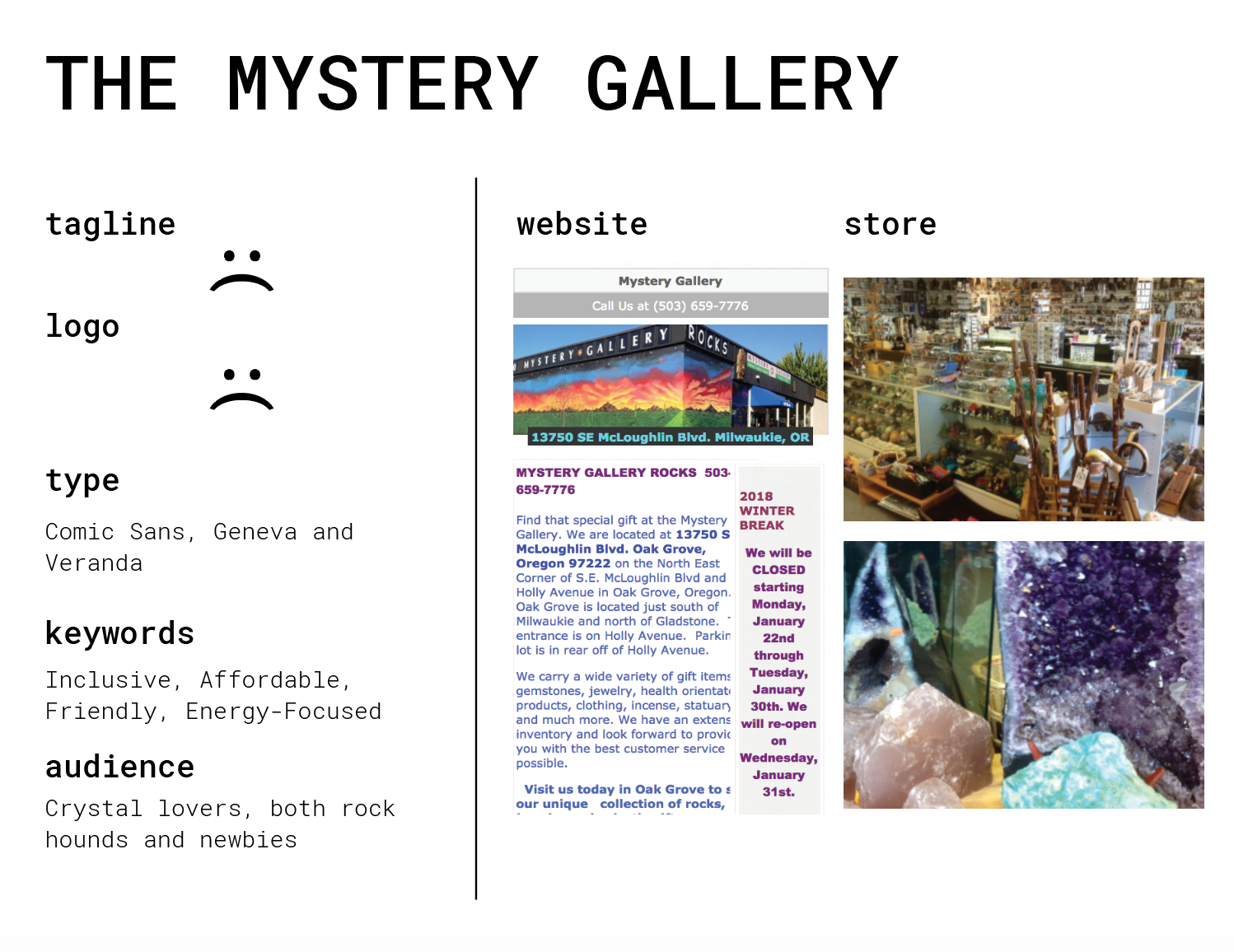 After my business analysis, I then created moodboards with possible approaches to solve the problem. Below is a small snapshot of the 3 approaches I created, all fitting a different possible end.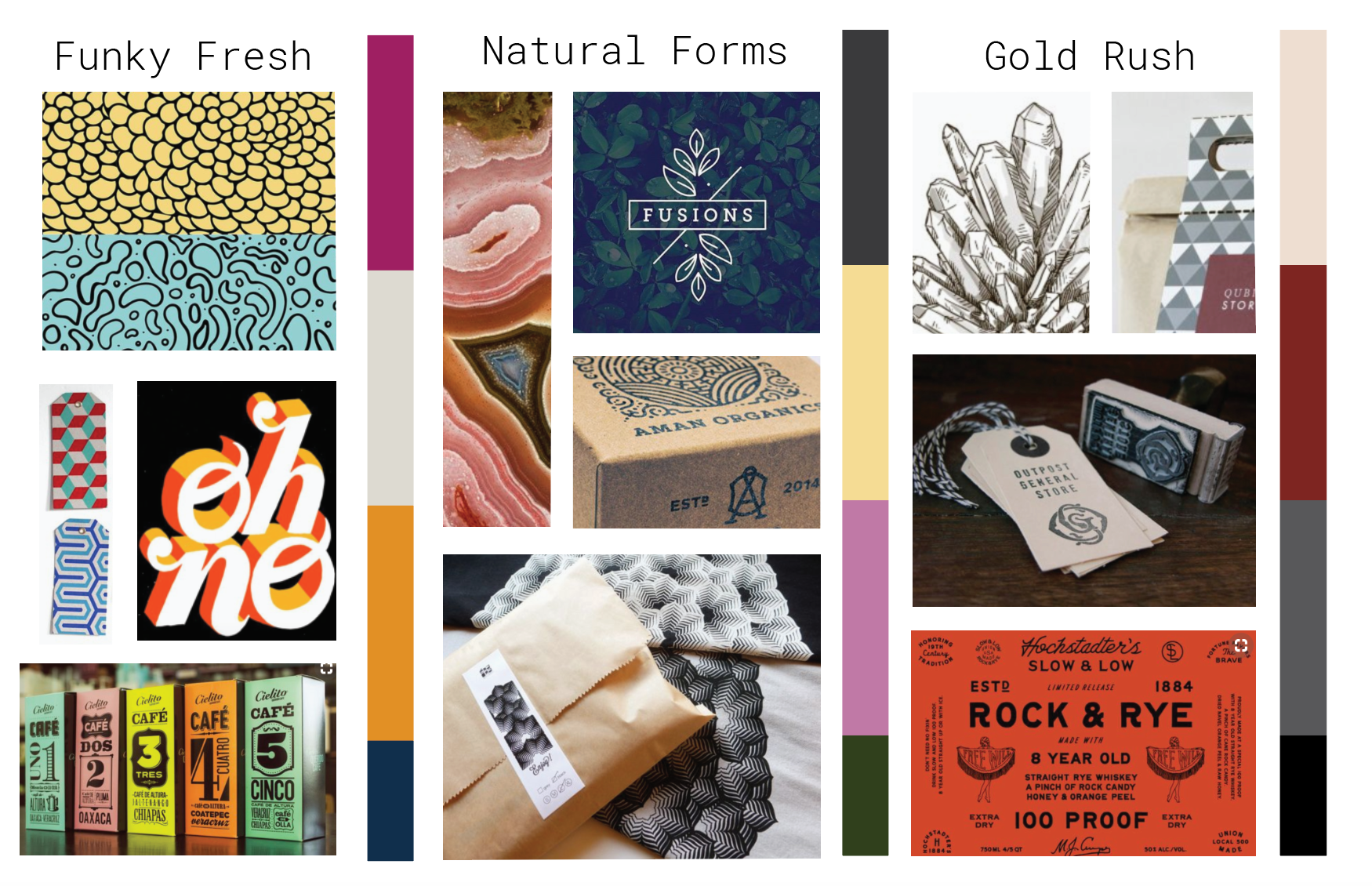 After much thought, the gold rush concept felt like the most successful approach. Reflecting back to thedays of gold mining, and creating a feeling of nostalgia and excitement. Using vintage typography reminiscent of the gold rush era, and nodding to ephemera of the 1890's. Maintaining the values and holistic nature of MG, but with an entirely different and new aesthetic that shows the tradition of rock hounding. It could connect with a larger audience, still hold true to the spirit of the store, and give MG the brand it desperately needs.
I started on logo designs after looking through vintage ephemera books. I wanted to capture the right feeling for the concept, and wanted to accurately pull from the era. I ended up hand drawing it myself and went with the approach below.
After my logo was locked in, I started working on how the rest of the brand would take shape around it. I decided on a jewel tone color palette with supporting crystal illustrations, and typography that felt appropriate with the concept.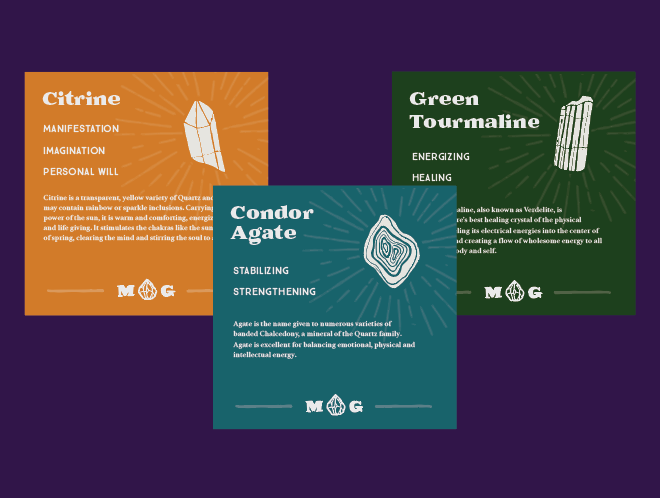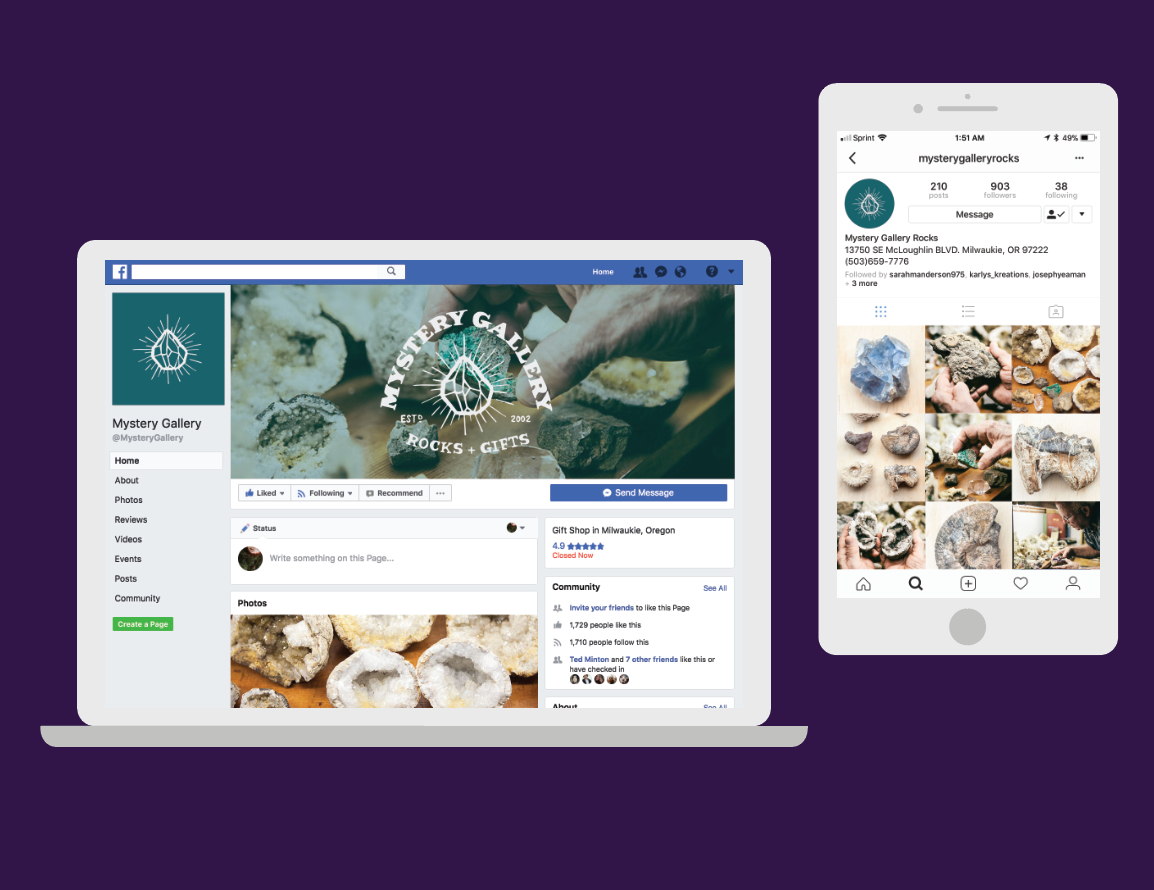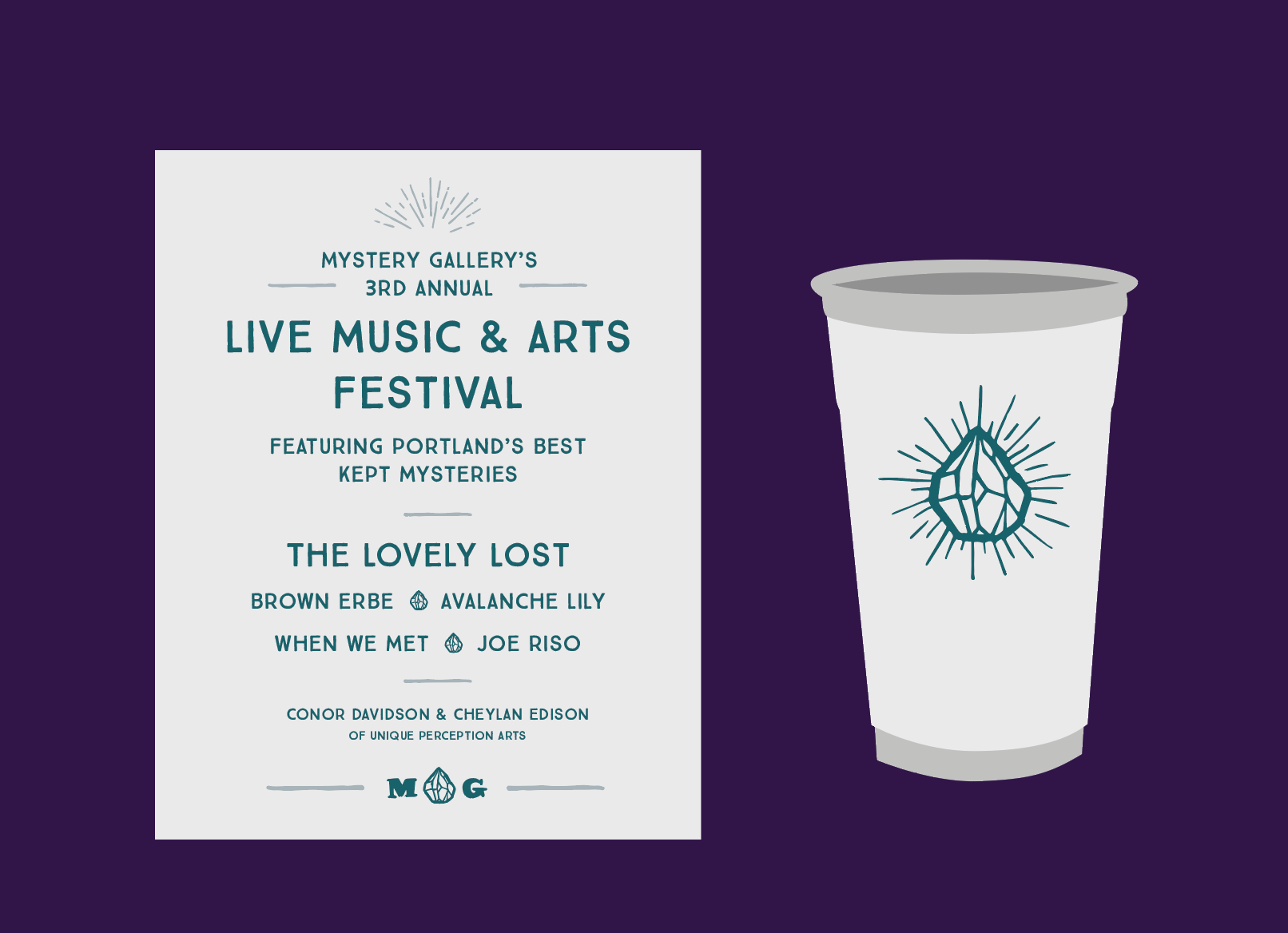 I realized that this execution was possibly too complex to be considered the final brand, so I reworked it with a simpler color palette, made less logo variations, and kept the hierarchy straightforward. The designs below were my final brand.